COVID19 Update
COVID19 Update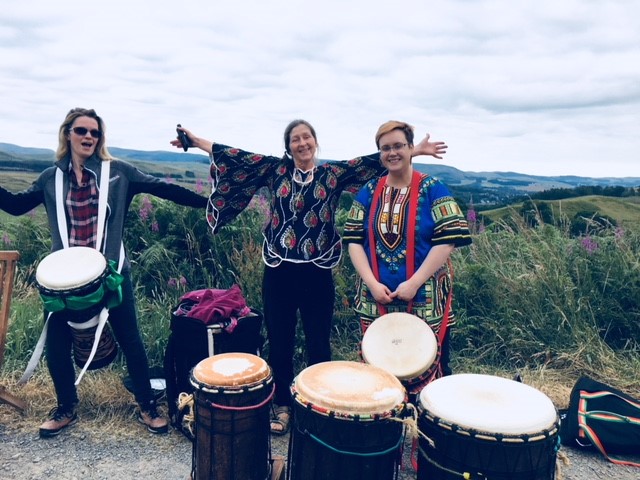 On behalf of the Glasgow Drum Circle team, we hope you and your loved ones are safe at this time.
We wanted to write a post to let you know what's happening at GDC over the coming weeks and to reassure you that our first priority is that all our drummers are safe and well.
Classes have been temporarily suspended in line with the government guidelines which ends public gatherings of more than two people.
However, we recognise that drumming is an important activity for physical, mental and spiritual well being and (for us at least!) a necessary part of every day living.  To that end, we will continue to inspire your drumming by sharing online videos via our Facebook page and WhatsApp group.   Keeping active and engaged has never been more important for our community and we'll keep working to ensure you have access to great drumming tuition throughout the social isolation.
Find us on Facebook at The Glasgow Drum Circle
Stay safe and keep drumming!
Much love
Emma, Shae, Fif, Louise and Davie