LATEST NEWS
GDC Privacy Policy
As part of the GDPR (General Data Protection Regulation) which came into play at the end of March 2018, the Glasgow Drum Circle have updated their privacy policy.  You can access it here
SMA SHOTS PARADE PAISLEY 7 July 2018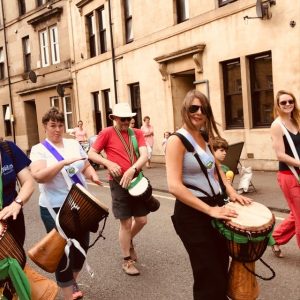 GDC enjoyed drumming at the Sma Shot Paisley Parade on 7 July 2018.  Marching with Unison for causes such as Grenfell and 100 years since the Suffragette movement, GDC played KUKU to crowds lining the streets through Paisley.
MOFFAT GALA FESTIVAL OF RUNNING 10 July 2018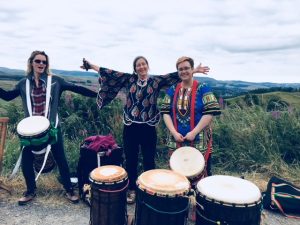 GDC took part in a time honoured tradition in Moffat, drumming for the runners taking part in the festival of running.   The gruelling 15km race takes place across the scenic Moffat countryside, but with runners expected to climb 350 feet over the route, we set up our dun duns and djembes to cheer them along the route
Awards For All – GDC WAM Program 2015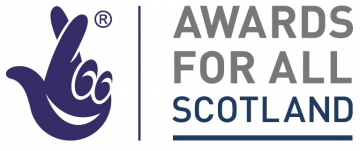 We are very pleased to announce that The Glasgow Drum Circle have been been given lottery funding from "Awards For All"  .
This award will be used to develop our West African Music Program of 2015, enabling  us to produce new tuition media for our members. read more